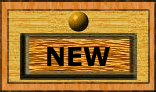 Added 7 of July 2014

Despot Dominatrix Candace Roshen from Esentuki clothed in leggings and barefoot dominates daft Oleg Kikabidze from London in garden

Added 9 of May 2014

Insensitive Domme Aurora Stars from Chicago clothed in pants and barefoot dominates witless Paul Sanches from Bonn in avenue

Added 26 of February 2014 :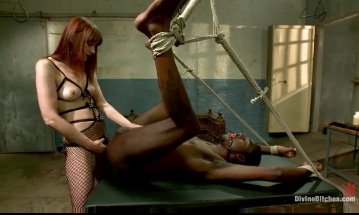 This clip starts from Maitresse Madeline tries to tease ebony slave and he doesn't look happy about this. He is too passive for her. But at the end of the clip (after she fucked him in the ass) he looks more happy
.
Added 24 of February 2014 :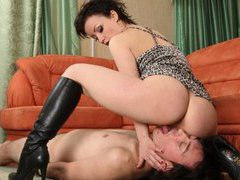 Black boots and no panties - sexy ass on slave's face - what could be better to start the morning... hairy

Added 22 of February 2014 :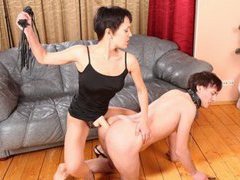 She came to his house and from the door she asked him to lick her pussy. he did and got strapon in the ass. So many times..


Added 21 of February 2014 :
It's just a clip about Mistress in black stockings dominates slave with her feet. Slave is naked and feels not good (I think he feels not good also in his real life daily thinking about how to get one more Mistress to worship :)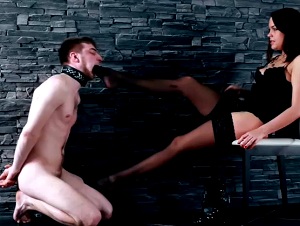 Added 20 of February 2014 :
See me sitting on his fucking face in my lovely red panties. I like to sit on his face in panties especially they smell after 1-2 days of using. Usually I don't use panties for more than 1 day, but for my subby hubby I happy to do it. He doesn't like, who cares?...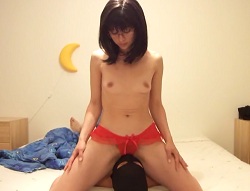 femdom clip from Mistress Ella . Her clipsrore here : Real Femdom Family -

Added 19 of February 2014 :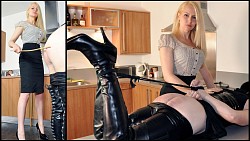 Mistress De Lacy canes crossdressed male slave and humiliate him. Shame on you, loser in leather trousers!...


Added 17 of February 2014 :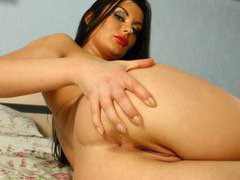 Miss Lena shows us her beautiful ass and pussy + sits on her boyfriend's face

---------------------

Added 16 of February 2014 :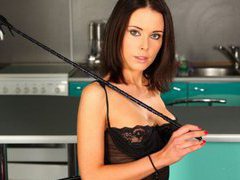 Absolutely beautiful Mistress in nice
and sexy black lingerie dominates
male slave.
Why women like this go to porno?
Especially Russian porno?